Home

About

International Dance Day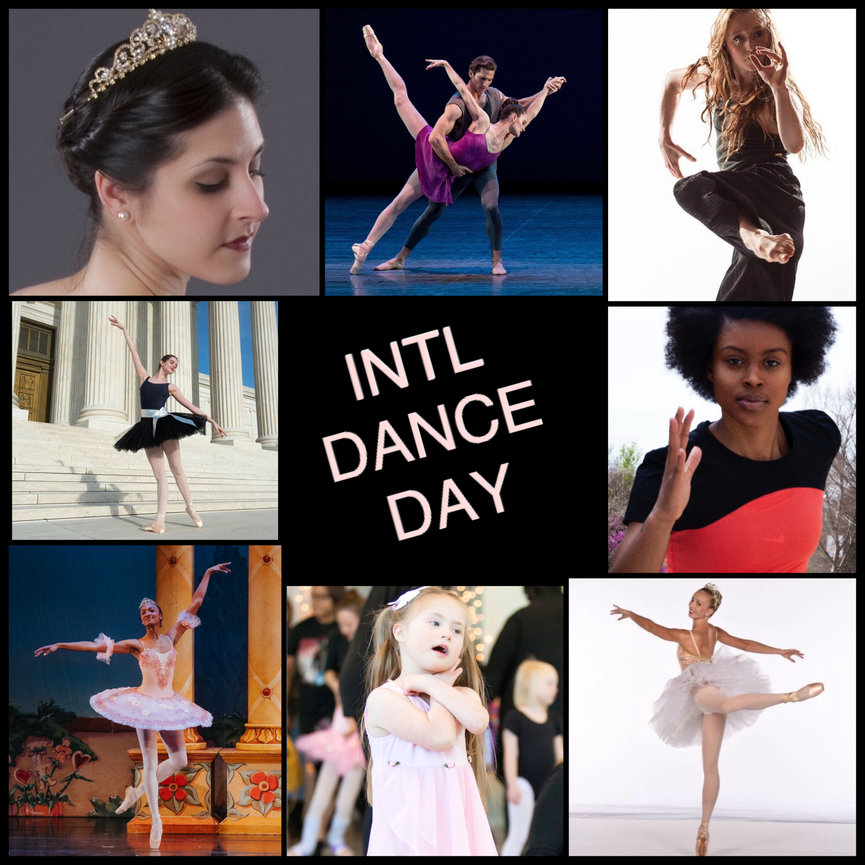 Join us for our big virtual celebration of International Dance Day!
Wednesday, April 29 - Classes are FREE and open to ALL
Email us at info@greensboroballet.org for the Zoom codes of any classes you would like to take!
Instagram LIVE
10:00am - Elementary Ballet - Nina Munda
11:00am - Pro Dancer Talk - with alumna, Zoe Parker
12:30pm - Learn a Variation - Lauren Dorn
1:30pm - Intermediate Ballet - with guest instructor, Taylor Minich
2:30pm - Pilates - with alumna, Josie Haas
4:30pm - GLO Workout - with alumna, J'rai Hammond
Facebook LIVE
12:30pm - Adult Ballet - Elisa Arauz
3:00pm - Children's Dance w/Animal theme - Kaitlynn Gruchacz
Zoom Classes
11:30am - Dress-Up Children's Dance class w/Princess theme - Nina Munda
1:00pm - Ballet Basics for ALL ages! - Jessica McAlister
4:00pm Dancing Above the Barre (for children w/ special needs) - Amy Ditommaso
5:30pm Contemporary - Kaitlynn Gruchacz
YouTube Classes
Advanced Ballet - NYCB soloist & alumna, Megan LeCrone
Advanced Ballet - alumna, Heidi Strohl Romero
Advanced Hip-Hop - Bboy Ballet's Dom Alexis
Injury Prevention - guest instructor, Ashley Canfield
How to Sew Pointe Shoes - Kira Arauz
To donate to the Greensboro Ballet, click HERE. Thank You!